Eric Andolsek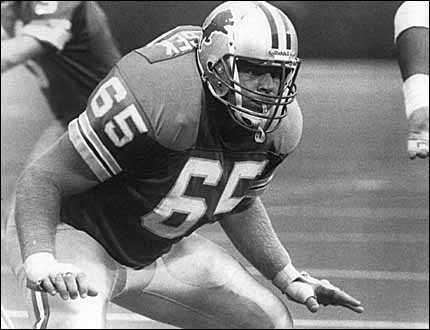 Aug. 22, 1966 - June 23,1992


Photo courtesy Detroit Lions

Eric Andolsek was preparing for his fifth training camp with the Detroit Lions when his life came to a sudden, violent end on a summer's day outside his home near Thibodaux, La. He was trimming weeds from around his mail box in front of his house west of Thibodaux on June 23, 1992, when a truck driven by James E. Bennett of Baton Rouge ran off the road and killed him. He was 25.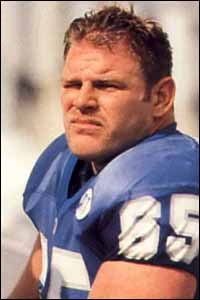 Andolsek, 6-foot 2, 286 pounds, was an offensive guard for Detroit, a team that drafted him in the fifth round (the 111th overall pick) in 1988. He had been picked to the third-team All America squad his senior year at LSU and was showing promise in the professional ranks, being named to the USA Today All-Pro team in 1991, his final season. His death left his team and his community numb.
Andolsek was an outstanding lineman at Thibodaux High, where he played both offense and defense from 1981-83. He was an Addidas Prep All-American selection in 1983. He signed with LSU and played four years, starting three games his freshman year and playing both offense and defense at the Sugar Bowl against Nebraska on Jan. 1, 1985, when injuries depeleted LSU's defensive line. (Nebraska won 28-10.)
Andolsek received a bevy of honors and awards at LSU including being named to the Football News Freshman All-America team in 1984, the All-Louisiana team in 1985, '86 and '87, the All-SEC team in 1986, when the Tigers won the conference championship, and 1987, when LSU finished the year ranked No. 5 in the nation. Sporting News ranked him as the fourth best offensive guard in the nation in 1986. He was a third-team All-America selection by Football News in 1986. He was popular with his teammates, being named a team captain in 1986 and 1987, and outstanding senior in spring practice in 1987.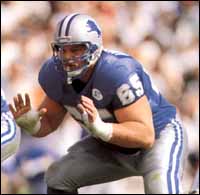 In his rookie season with Detroit, he played in 13 games and added a kickoff return for 3 yards to his career statistics. He became a starter at left guard during training camp the following year. He was a starter for three seasons, in all playing in 61 games before his untimely death. Behind his blocking, Barry Sanders gained more than 1,000 yards a season in 1989, 1990 and 1991. In 1991, Andolsek had another kickoff return, this one for 12 yards, giving him a career average of 7.5 yards per kickoff return.
In his last season with Detroit, the team went 12-4 and won its division title. The Lions beat Dallas in their first playoff game. They later lost to Washington. The season after Andolsek's death, the team went 5-11.
Friends recalled Andolsek as a down-to-earth person. "Here was a guy making great money in the NFL; he could have played 10 more years and he came back to Thibodaux," former LSU linebacker Shawn Burks told The Morning Advocate the day Andolsek died. "He built his own house, he moved right next to his mom and dad, and he still had the same friends from high school, which says everything about the guy right there... . He'll be missed. "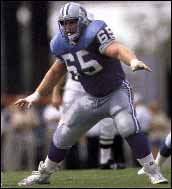 He is missed, but not forgotten. In 1992, Thibodaux High School retired his No. 55. They also named the school's fieldhouse after him.
One of Andolsek's passions was fishing. The week before his death, he won a rod and tackle box at a fishing tournament in Bayou Black, hauling in 8.1 pounds of bass. He liked to win in everything he did.
His family and friends created the Eric Andolsek Memorial Foundation, which sponsors scholarships and donates to charitable causes, and it sponsors a fishing tournament in his name each year. The first tournament was in 1993. LSU's outstanding senior in spring practice is awarded the Eric Andolsek Award. Detroit has also named its outstanding offensive lineman award after Andolsek. In 1993, Andolsek was named to the LSU Modern Day Team of the Century.
Information compiled by Bush Bernard
---
Return to lafourche.com Sports